2016 Annual Dinner
Dr. Albert Vaiser 2016 Visionary Award Recipient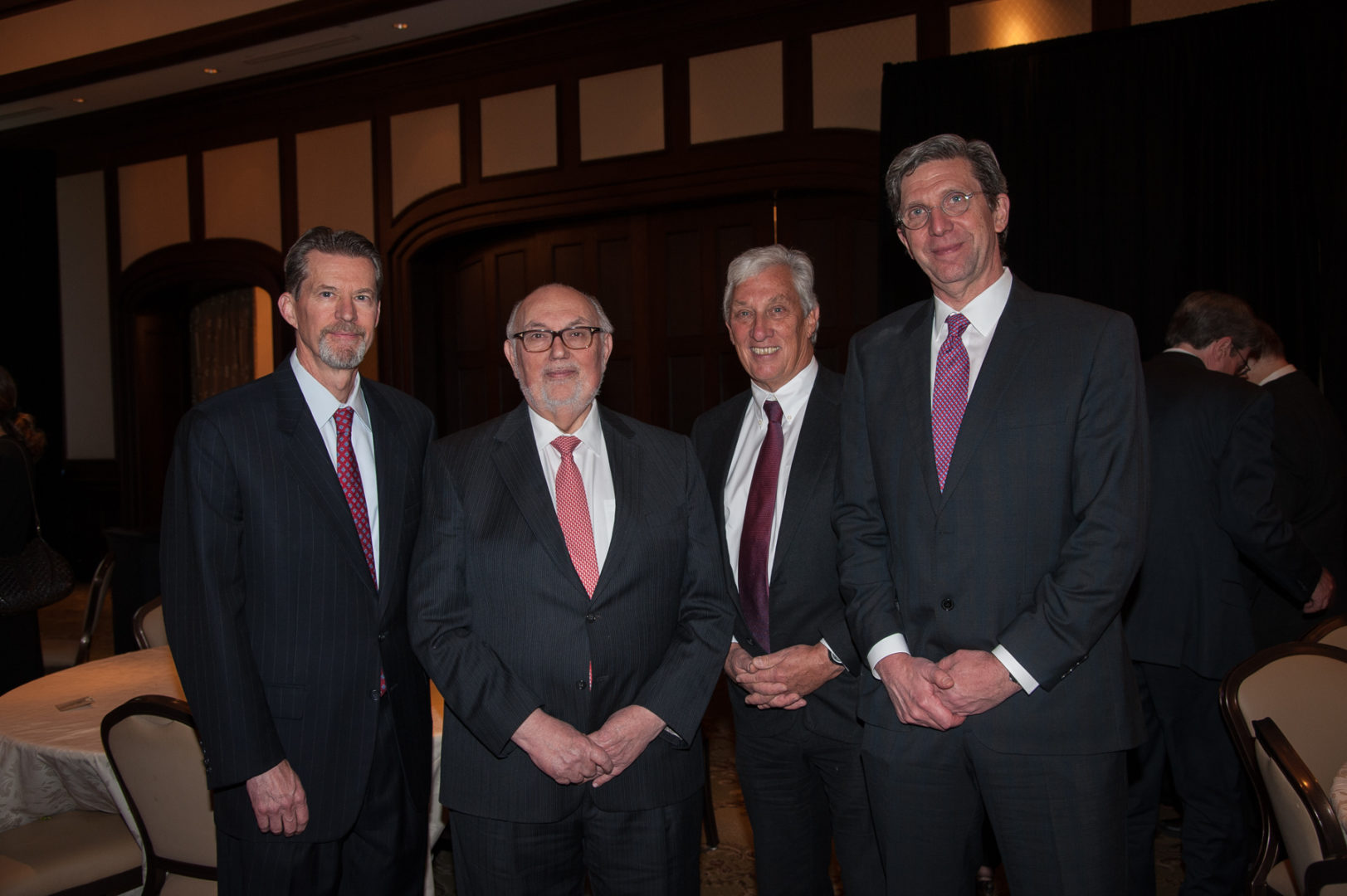 Annual Dinner, Thursday, February 4, 2016 Dallas Country Club
Over 30 years ago, Dr. Albert Vaiser, Dr. William Snyder, Dr. William Hutton, and Joe Turner founded the Retina Foundation of the Southwest. To honor our donors and highlight our research accomplishments, we host an Annual Dinner every February at Dallas Country Club.
Dr. Albert Vaiser was our 2015 Visionary Award Recipient. He is a prominent Dallas ophthalmologist and has worked for decades alongside some of the best medical scientists in order to better understand the causes and progression of retina diseases as well as search for better treatment options and new diagnostic tools and equipment. 10 years ago, Dr. Vaiser recruited David G. Birch, Ph.D., and his wife Eileen E. Birch, Ph.D., to Dallas to work as lead scientists at the Retina Foundation. Without the efforts of Dr. Vaiser, the Retina Foundation would not be as well established as it is today. We thank him for his contributions to the medical field and to our foundation.
Dr. Steven Yeh, a specialist on Uveitis and Vasculitis at Emory Eye Center, was our 2015 Keynote Speaker. Dr. Yeh presented on "Ebola in the Eye: Individual & Global Health Implications." He found that ocular complications were occurring in Ebola virus survivors causing many people in West Africa and around the globe to lose vision.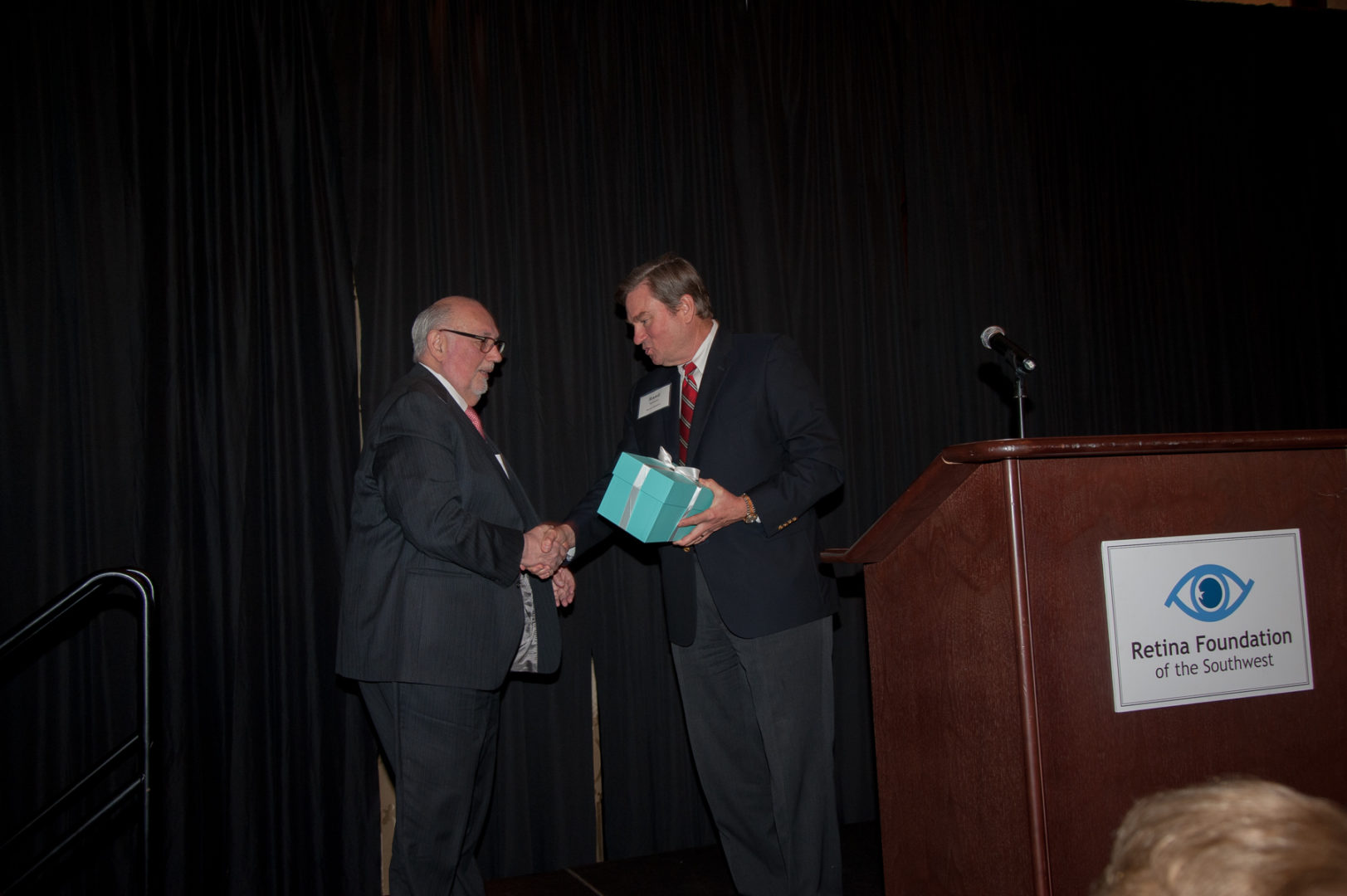 Dr. Albert Vaiser and Dr. Rand Spencer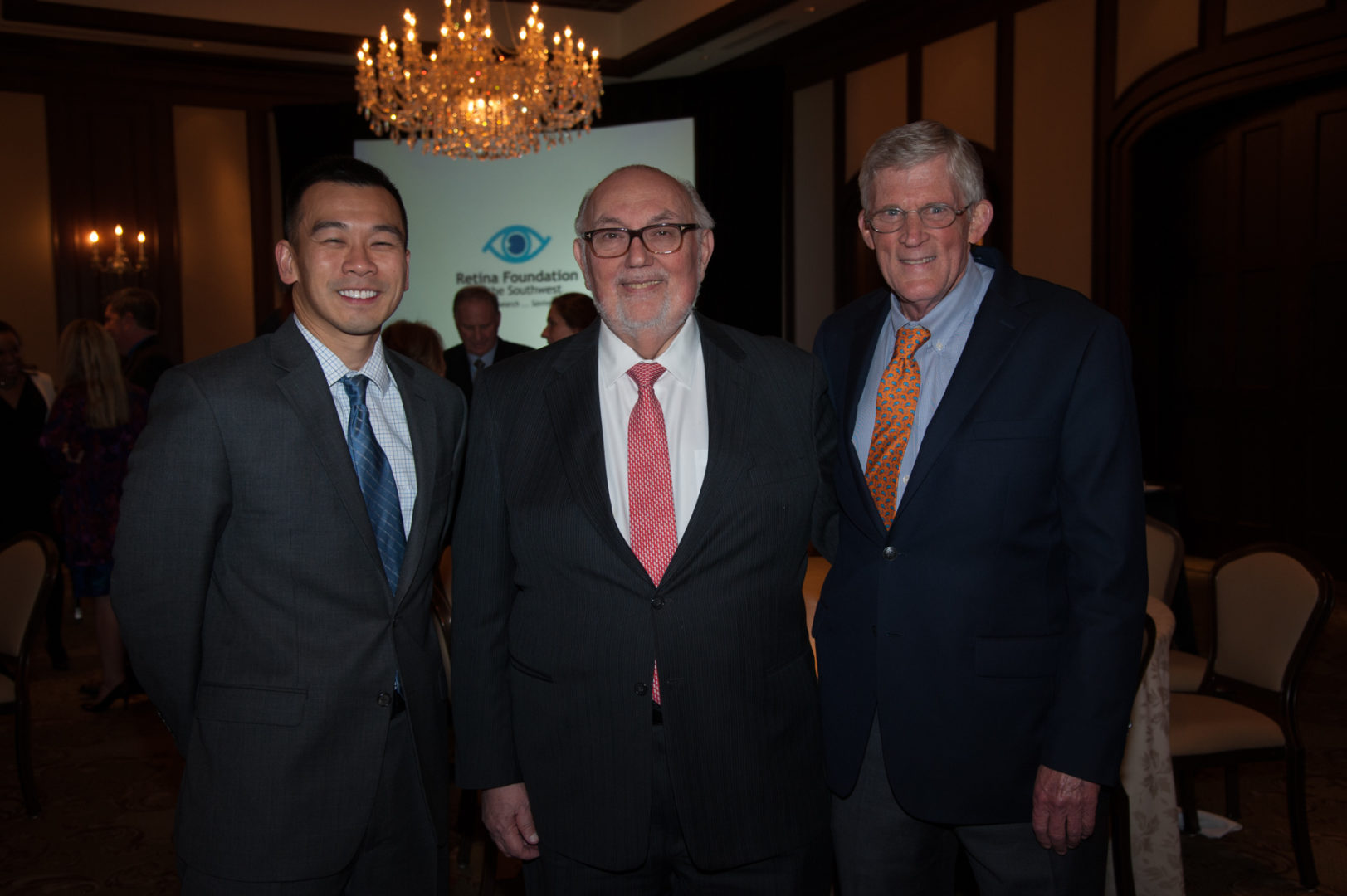 Dr. Steven Yeh, Dr. Albert Vaiser, and Dr. Gary Fish