2015 Celebrate Sight
Benefitting Macular Degeneration Research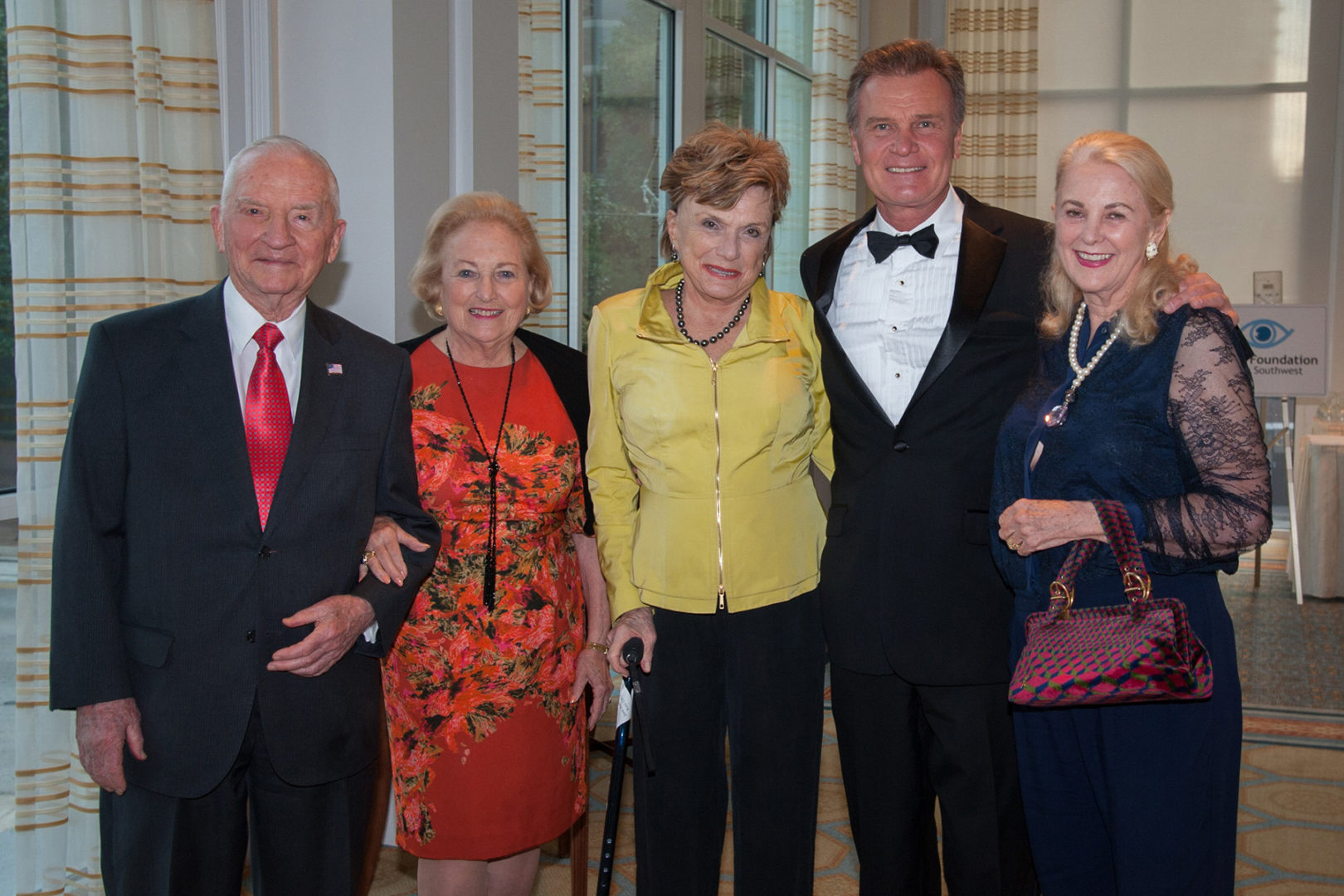 Wednesday, October 28, 2015
Honorary Chairs, Judy & Harold Kaye and Richard & Bobbi Massman with Dr. Karl Csaky
Celebrate Sight was a success, raising more than $232,750 for the Retina Foundation of the Southwest. Judy & Harold Kaye and Bobbi & Richard Massman were our Honorary Chairs. We appreciate our sponsors and all who attended to help ensure that this year's Celebrate Sight event would make a difference for seniors living with macular degeneration.
The Retina Foundation of the Southwest is making great strides in research to find better ways to treat macular degeneration and ultimately cure it. Age-related macular degeneration is a progressive, degenerative disease and is the most common cause of vision loss for individuals 50 years and older. There are 18 million people in the United States who have some form of the disease. The proceeds from Celebrate Sight go directly to support macular degeneration research at the Retina Foundation of the Southwest.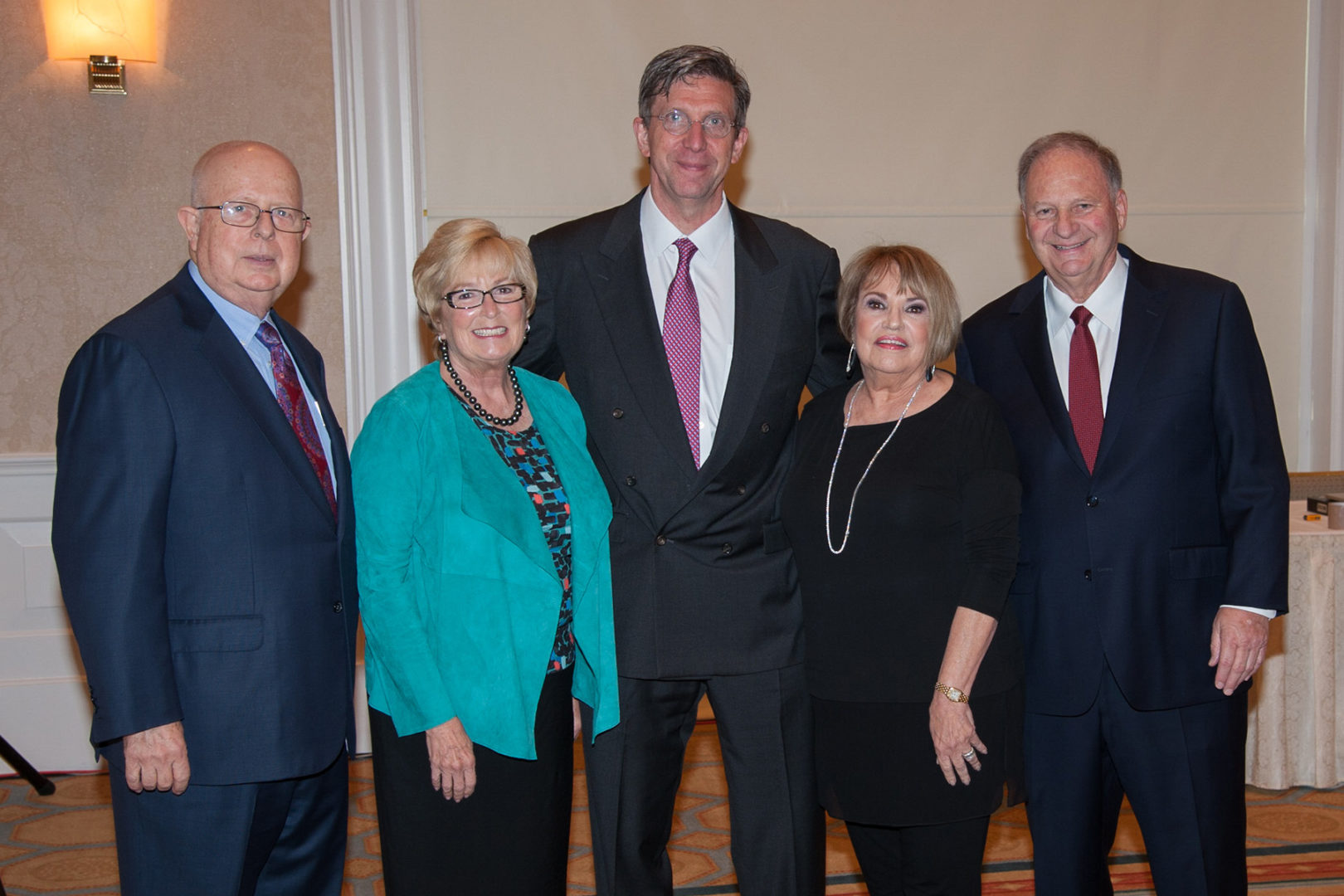 Honorary Chairs, Judy & Harold Kaye and
Richard & Bobbi Massman with Dr. Karl Csaky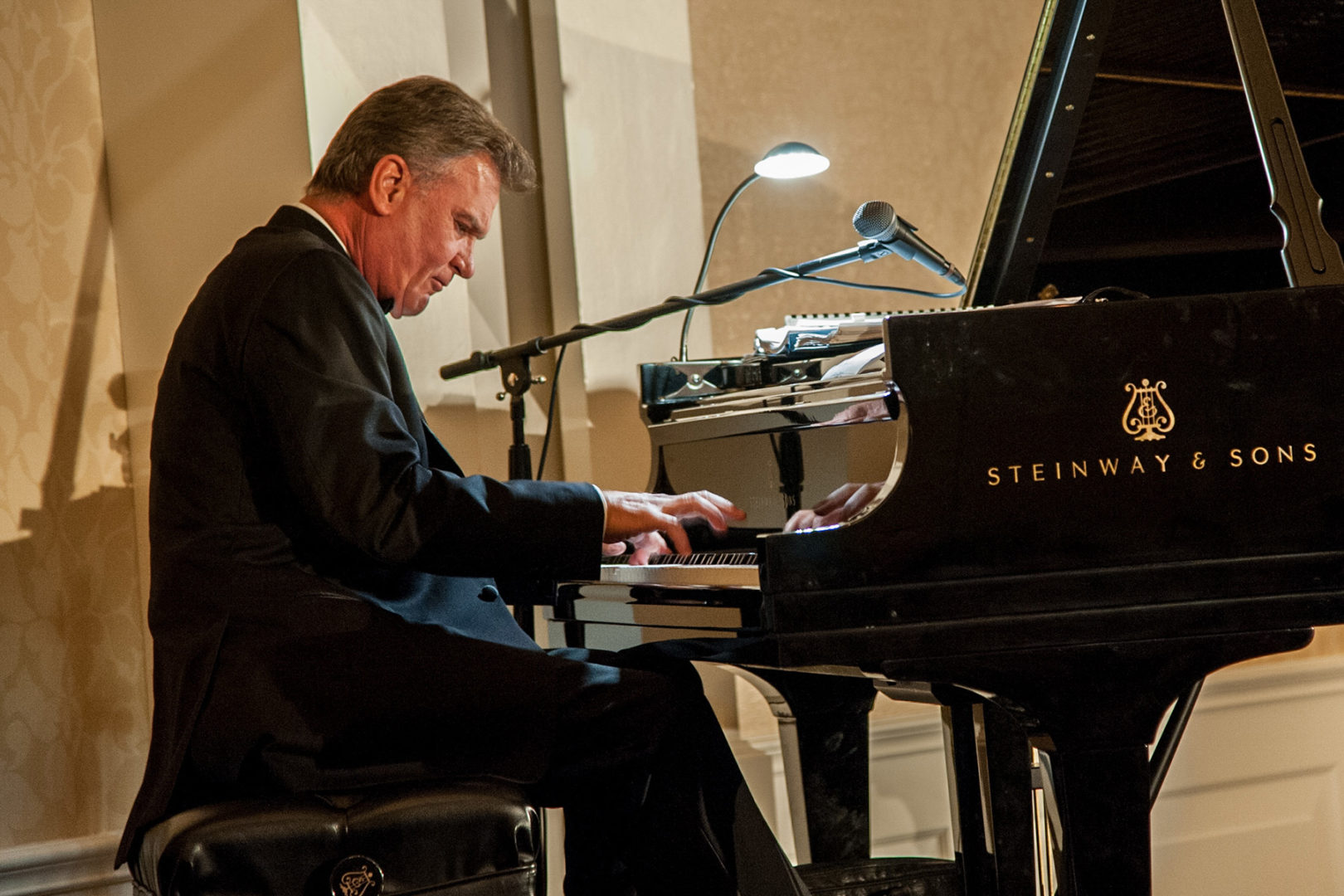 Pianist Doug Montgomery
Maestro Sponsor
Sheryl and Chip Kaye
Toccata Sponsors
Faye C. Briggs
Judy and Harold Kaye
Helen and Robert McGraw
Sonata Sponsor
Kaye/Bassman Foundation
Concerto Sponsors
Ruth and Ken Altshuler
Janet and Jeffrey Beck
Roslyn and Gordon Goldstein & Elaine and Michael Lowenkron
Tracy and Jeffrey Kaye
Bobby B. Lyle
Bobbi and Richard Massman
Margot and Ross Perot & The Perot Foundation
The Rosewood Corporation
Rand and Sherry Spencer
Cantata Sponsors
Carol Gene and Howard Cohen
Communities Foundation of Texas
Marilyn and Ron Fiedelman
Dr. John Gilmore and Dr. Linda L. Burk
Helene and Jerry Grubstein
Margaret and Douglas Hunt
Shirley and William S. McIntyre
Frankie and Jerry Michaelson & Bette and Gary Morchower
Barbara and Stan Rabin
Beverly and Cary Rossel
Schoenbrun Philanthropic Fund of the Dallas Jewish Community Foundation
SMU Lyle School of Engineering
Celia and Larry Schoenbrun & Phyllis and Ron Steinhart
Leslie and Howard Schultz
Dr. and Mrs. William B. Snyder
Waldman Bros.
as of October 28, 2015
Host Committee
Ruth and Ken Altshuler
Janet and Jeffrey Beck
Lottye S. Brodsky
Bitsy and Harold Carter
Seema and Marc Christensen
Brent Christopher
Carol Gene and Howard Cohen
Annette and Jack Corman
Sally and Thomas Dunning
David and Fran Eisenberg
Patrick Esquerre
Marilyn and Ron Fiedelman
Linda L. Burk and John R. Gilmore
Rita Goldberg
Helene and Jerry Grubstein
Martha and Doug Hawthorne
Nancy and Ronnie Horowitz
Caroline Rose Hunt
Nancy and Herbert Hunt
Gene and Jerry Jones
Sheryl and Chip Kaye
Tracy and Jeff Kaye
Bobby B. Lyle
Sharon and Mike McCullough
Helen and Bob McGraw
Shirley and William S. McIntyre
Frankie and Jerry Michaelson
Bette and Gary Morchower
Margot and Ross Perot
Hannah and Harlan Pollock
Janice and Richard Pullman
Barbara and Stan Rabin
Nancy and Steve Rogers
Beverly and Cary Rossel
Elaine and Morris Rutchik
Deborah Ryan
Celia and Larry Schoenbrun
Leslie and Howard Schultz
Cherie and Neal Small
Phyllis and Bill Snyder
Sherry and Rand Spencer
Phyllis and Ron Steinhart
Rebecca and Albert Vaiser
Donna and Herb Weitzman
Christine and Larry Wesneski
Bobbi and Fred White