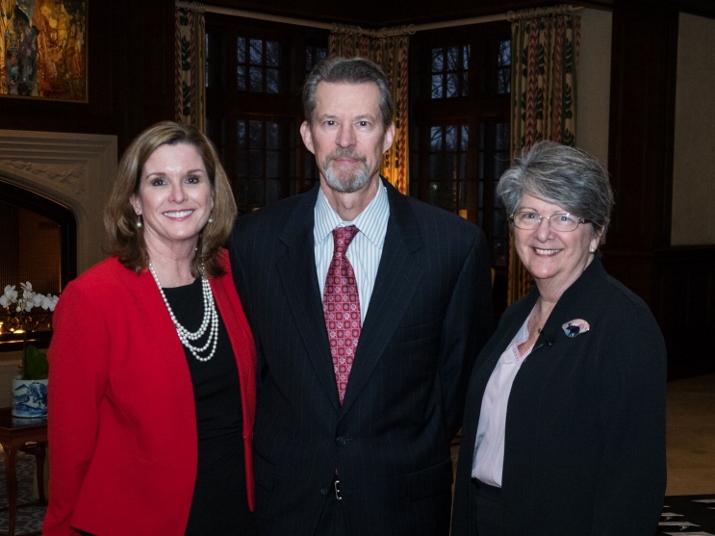 2017 Annual Dinner
The 2017 Annual Dinner highlighting research accomplishments at the Retina Foundation of the Southwest was held Thursday, February 2, 2017 at the Dallas Country Club. The dinner was well attended by more than 100 of Dallas's top philanthropists, community volunteers, and retina specialists.
The Retina Foundation has been leading the way in research in the fields of pediatric eye disorders, inherited eye diseases, and age-related macular degeneration for the past 35 years. To kick off the dinner, Krista Kelly, Ph.D., Postdoctoral Fellow in the Crystal Charity Ball Pediatric Vision Laboratory shared research highlights, including:
The Retina Foundation's discovery that DHA in mother's milk is necessary for infant eye and brain development. Now, enhanced formula containing DHA is sold worldwide.
The Retina Foundation revolutionized surgical practice through our discovery that congenital cataracts must be removed during the first weeks of life to enable normal vision and brain development.
Research at the Retina Foundation has found a more effective way to detect "lazy eye" (amblyopia) in preschool children. The Pediatric Vision Scanner directly assesses misalignment between the two eyes instead of risk factors, which can lead to misdiagnosis.
The Retina Foundation of the Southwest, under the direction of Eileen Birch, Ph.D., Scientific Director, Crystal Charity Ball Pediatric Vision Laboratory, is the first institution to show that "lazy eye" (amblyopia) can be effectively treated with binocular iPad game play, rather than the standard treatment of patching the fellow eye.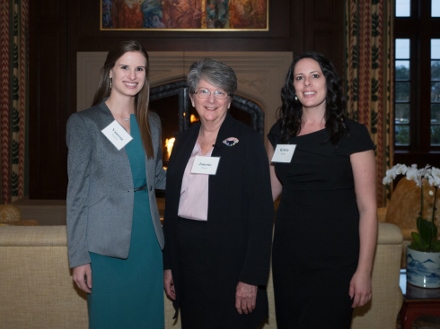 Following the research updates from Dr. Kelly, Janette Monear, CEO and President, Texas Trees Foundation, spoke on "Health and Healing with Nature." Ms. Monear and her team are currently working on an ambitious initiative to plant 3 million trees by 2020 to mitigate environmental challenges, spur economic development and "green, clean and cool" North Texas. "Economic development in the absence of environmental integrity is not sustainable" is Ms. Monear's mantra and connecting people to the land and creating that "sense of place" where all people thrive is her passion is her mission.