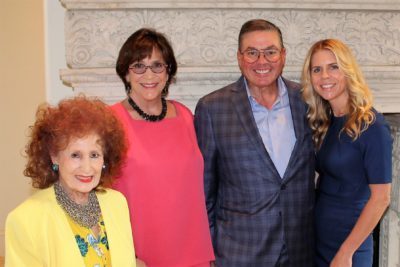 Retina Foundation Auxiliary Opening Luncheon
May 16, 2018 was the opening luncheon for the newly formed Retina Foundation Auxiliary hosted by Kristy & Patrick Sands. The mission of the Auxiliary is to offer support to the Retina Foundation in all of their endeavors, especially supporting the research conducted and helping to raise community awareness through fundraising and volunteerism, for age-related macular degeneration, pediatric eye disorders, and inherited eye diseases.
This year's Co-Presidents are Diane Boddy and Mary Lee Cox.
If you would like more information about the Auxiliary, please contact Amy Lobner at 214.363.3911, ext. 102, alobner@retinafoundation.org.